A few weeks ago we ventured down south to fulfill a childhood memory of mine. Back in Illinois where I grew up there were apple orchards aplenty. Some were mom and pop farms where you could meet the hands sowing the earth and others were big productions carting thousands into the orchards to pick their own fruit and selling all sorts of apple things, pumpkin things, mums and much more. I have such fond memories of going to these orchards and picking the apples fresh from the trees and indulging in some cool apple cider.
Living in Colorado for 17 years, I can't believe that I haven't researched apple picking here. I just assumed that most of the orchards were on the Western Slope and too far a drive to justify a trek to pick apples. When I came across a post on Facebook about Happy Apple Farms, I knew I needed to visit and give my son a taste of one of my childhood favorites.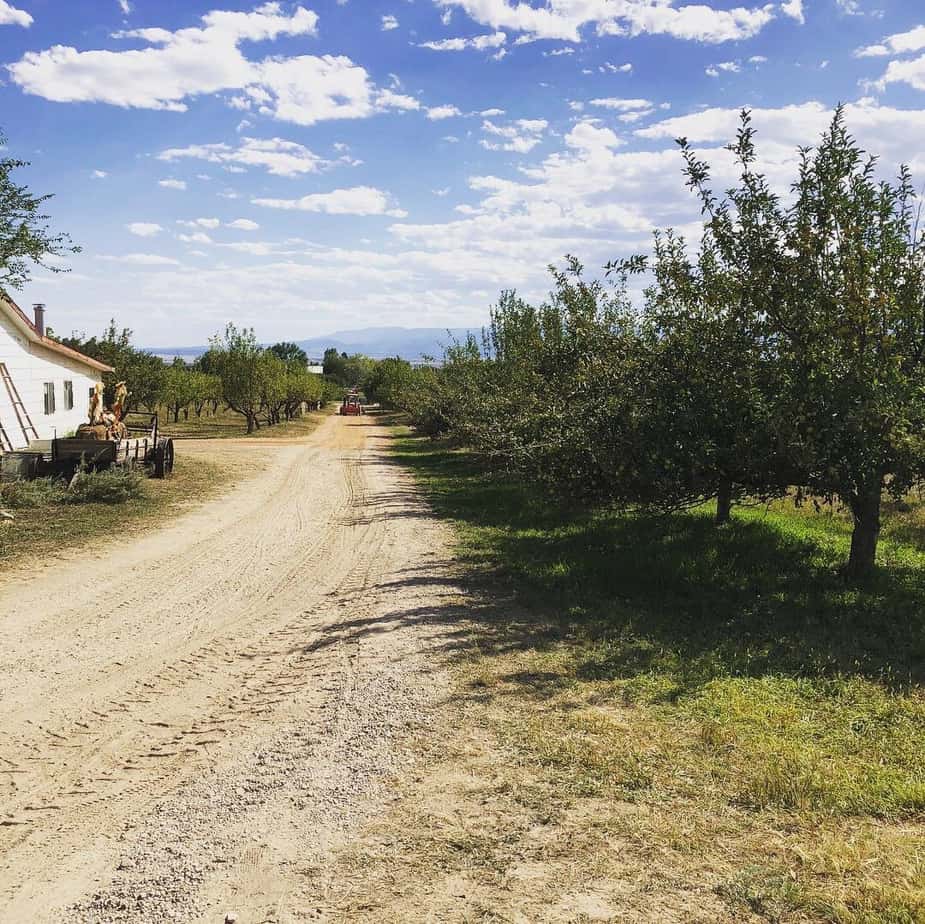 Driving up to Happy Apple Farm looked like arriving to a quaint little farm. A dusty road led to their small country store selling all manner of jams, jellies, salsas, pre-picked apples and pears. Unfortunately they sold out of their fresh apple cider and fresh apple cider donuts. Arrive early if you want to get some donuts!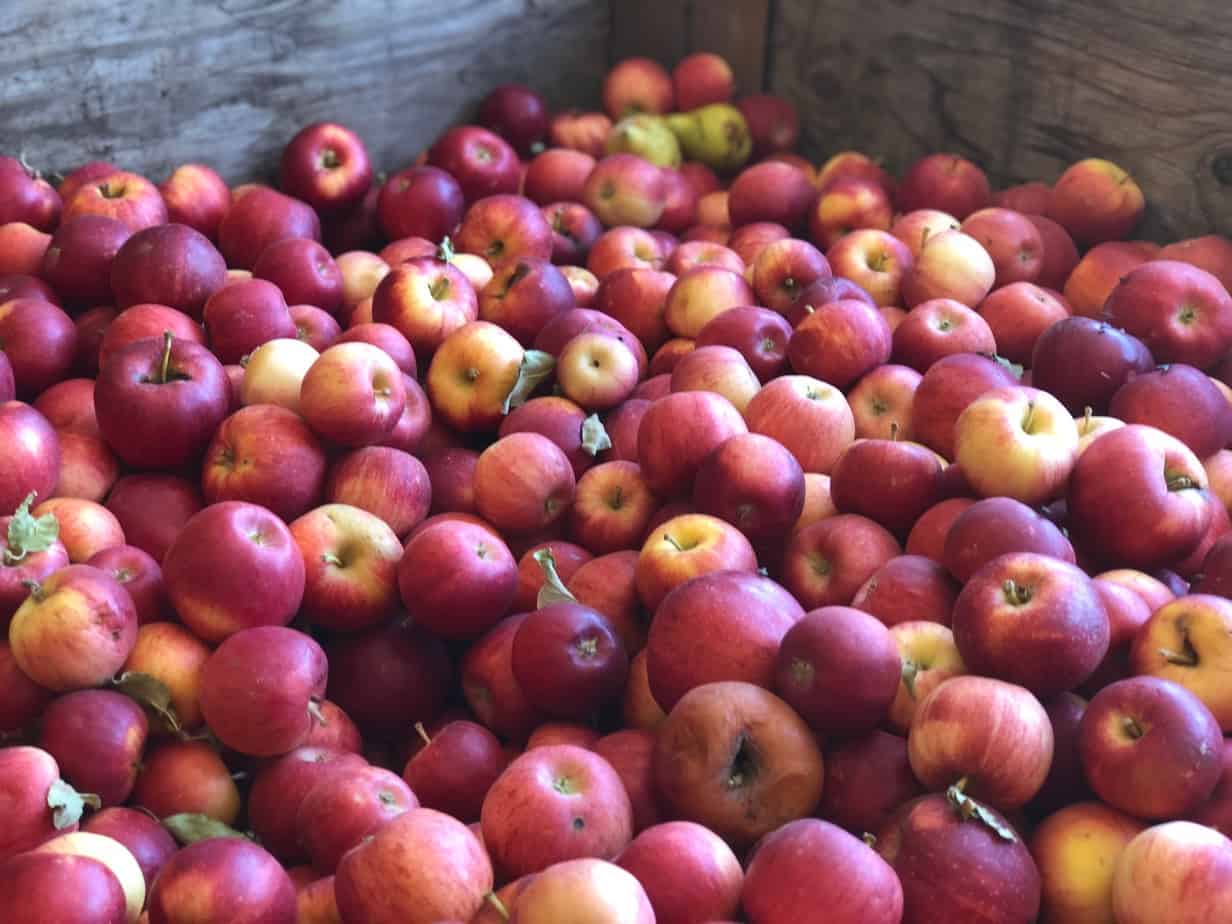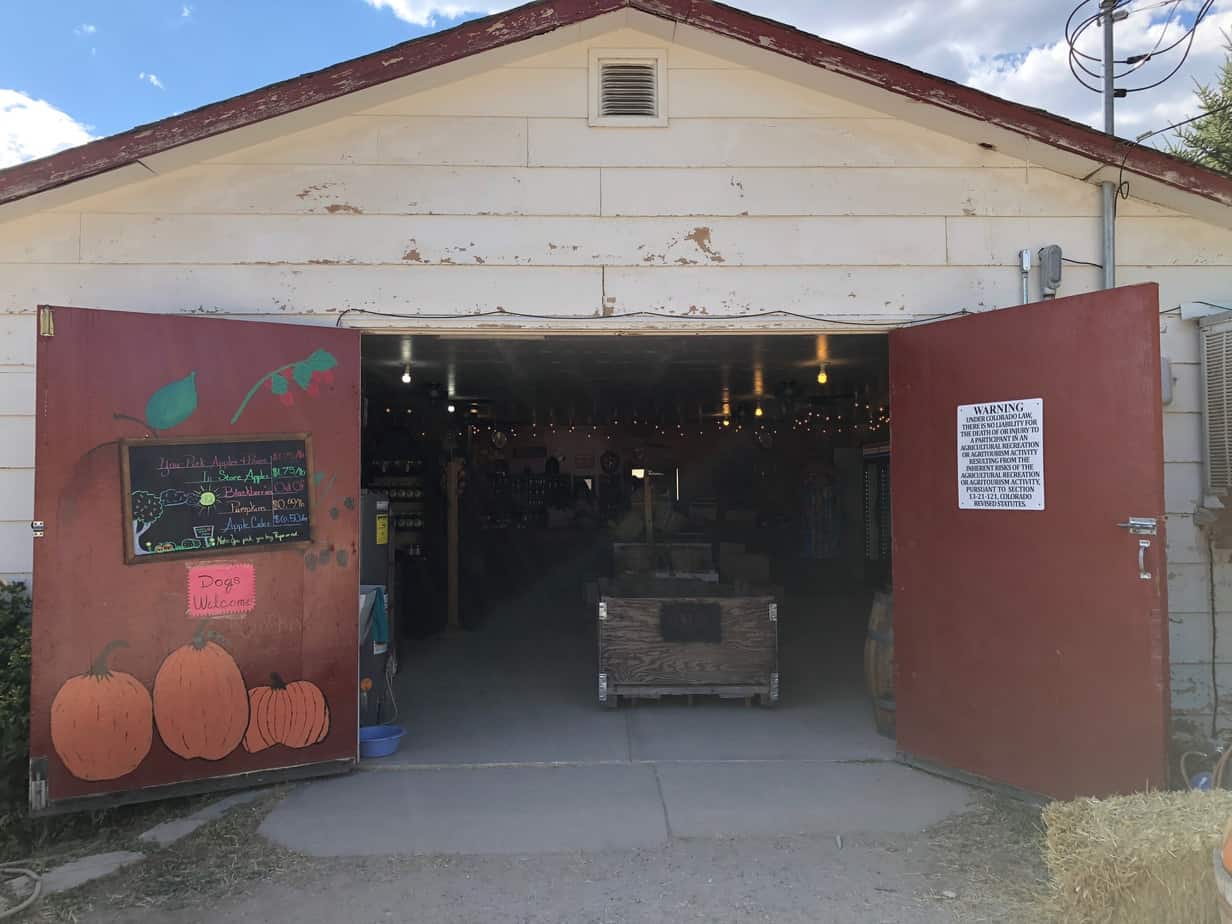 In addition to apples, we took home some apple butter, peach preserves and some super spicy avocado tomatillo salsa. They also have a little cafe attached to the store where you can buy sandwiches, baked goods and ice cream. We opted for a slice of pistachio pie and it was delicious!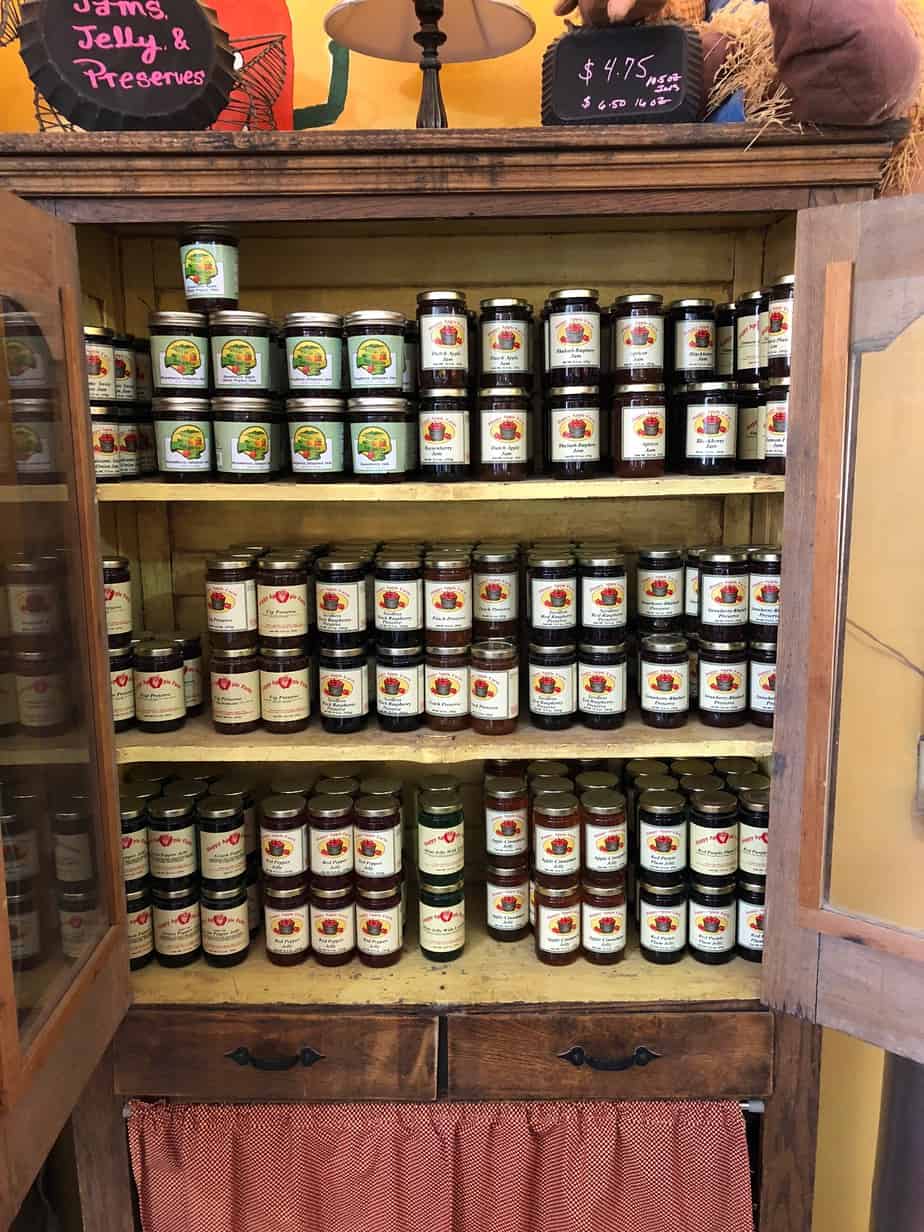 We had just missed the next hay ride going out into the orchard so armed with out trusty apple picker, we opted to just walk the short distance to the trees with the most fruit. Since we went in mid September, most of the trees were already picked of all their apples but a few trees remained with apples ripe for picking. The only ones left to pick were tiny golden delicious apples.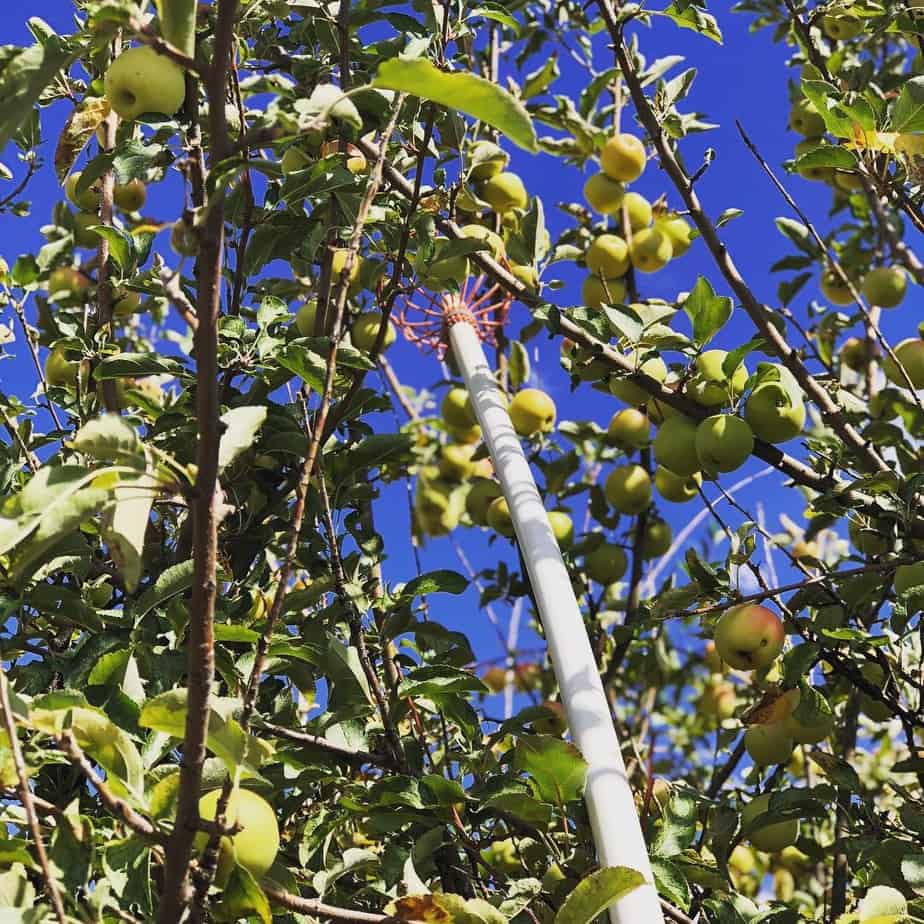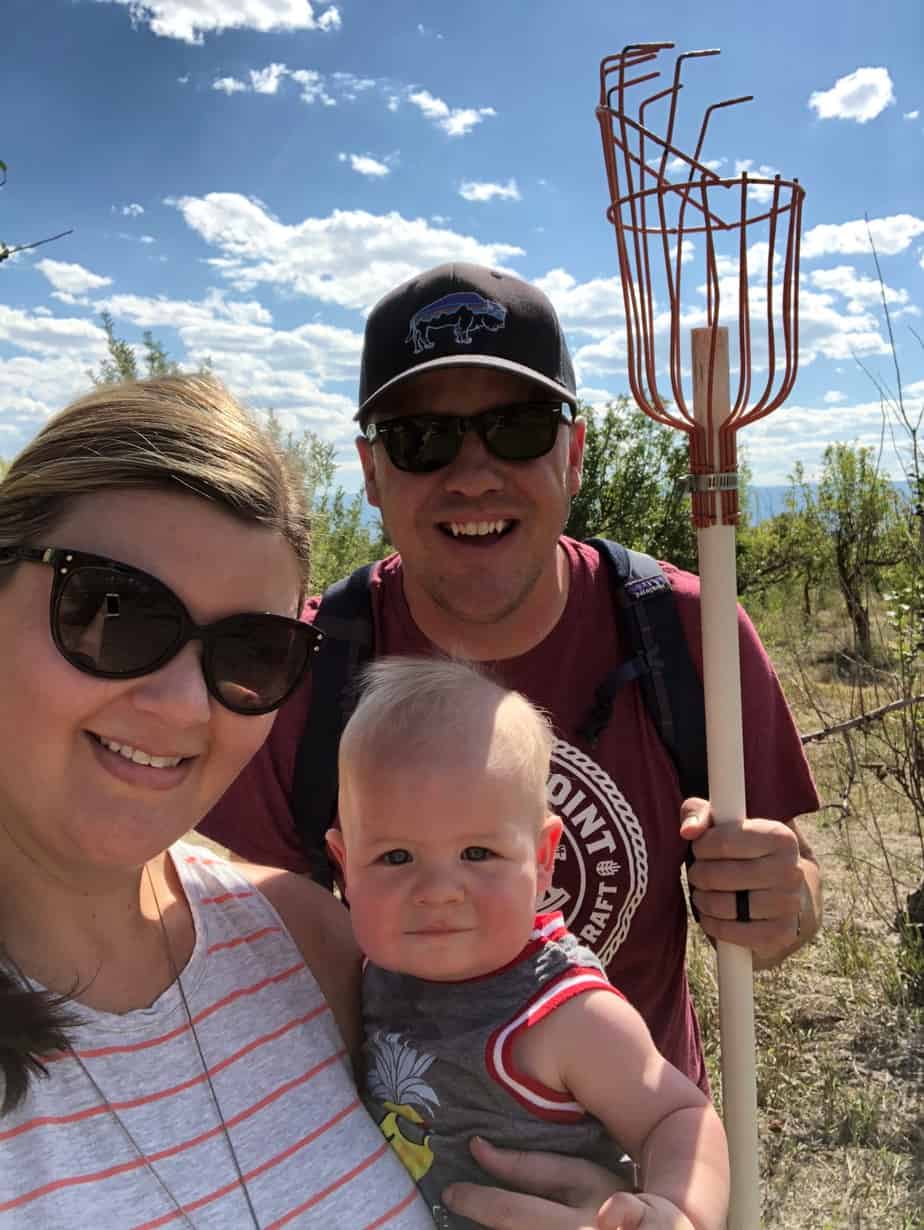 Finn cared more about the apples on the ground than those hanging and tried sinking those 4 new teeth into an apple. The apples were really small compared to those in the grocery store but they were still crisp and flavorful. Happy Apple Farm also has a pick your own pumpkin field and has other fruit to pick earlier in the season.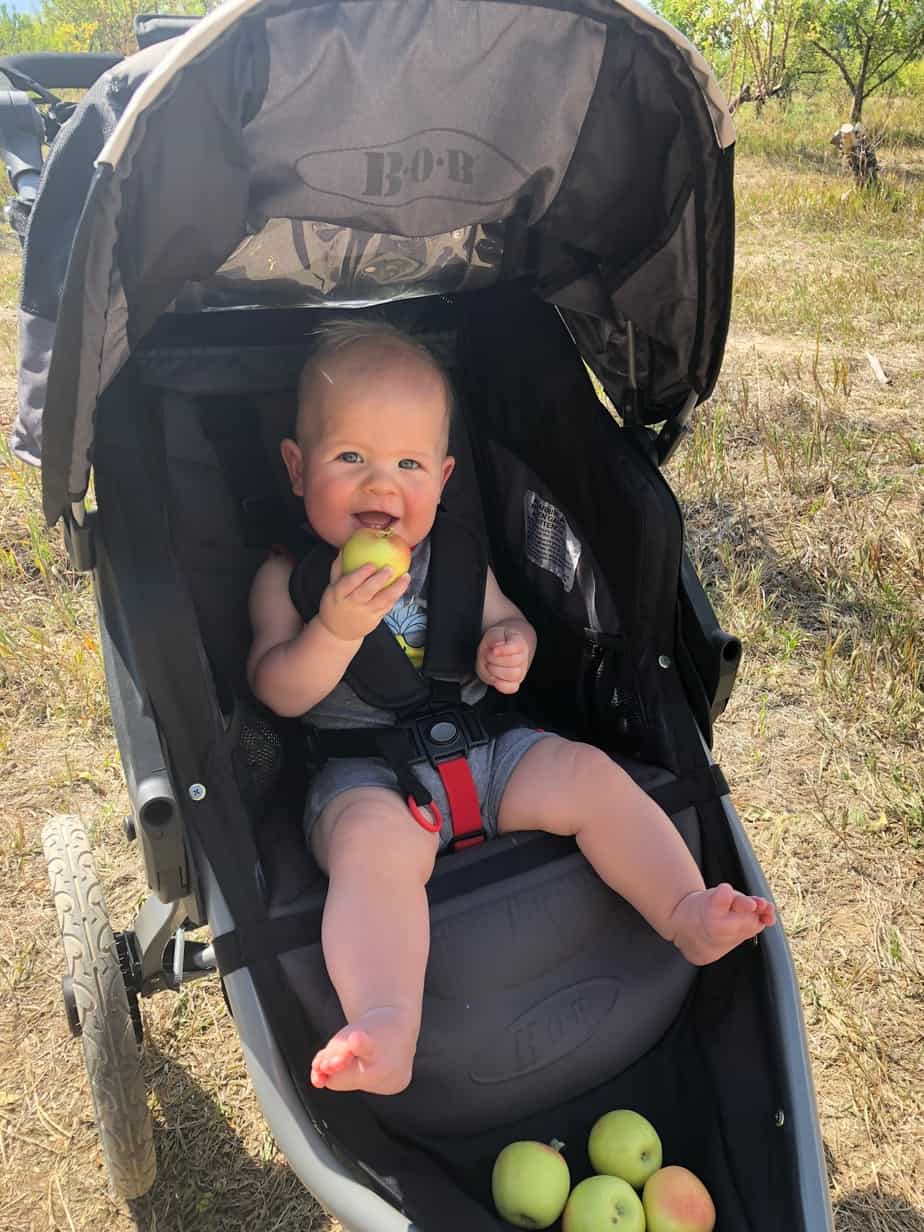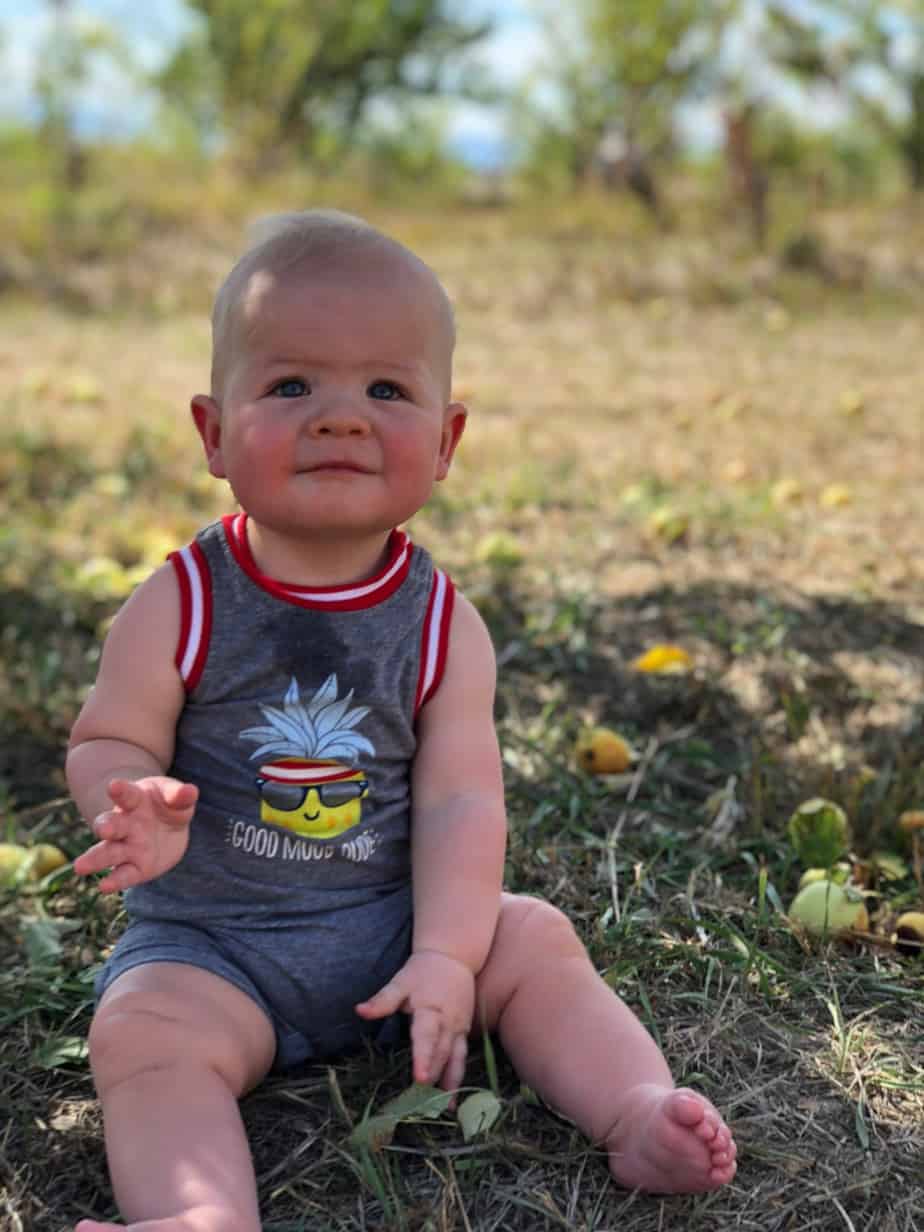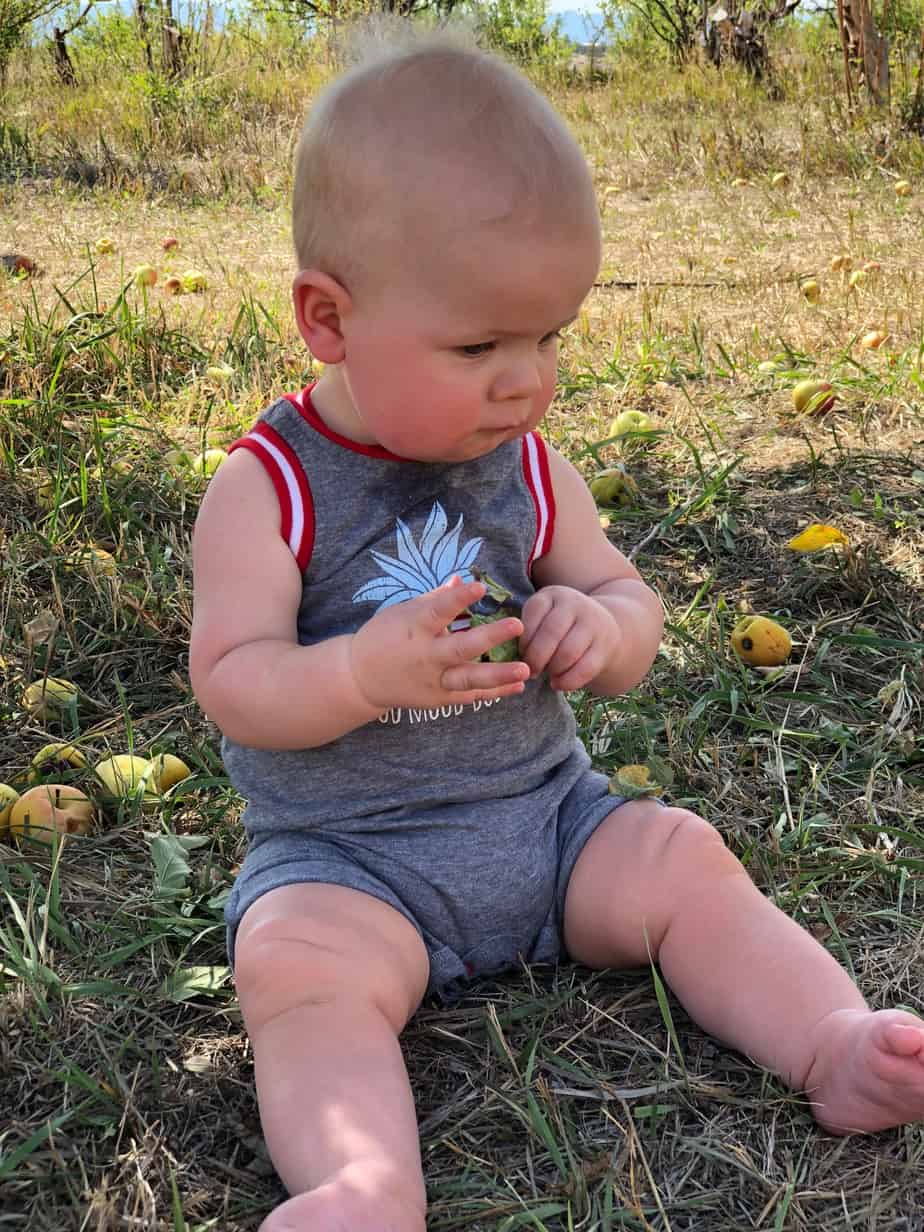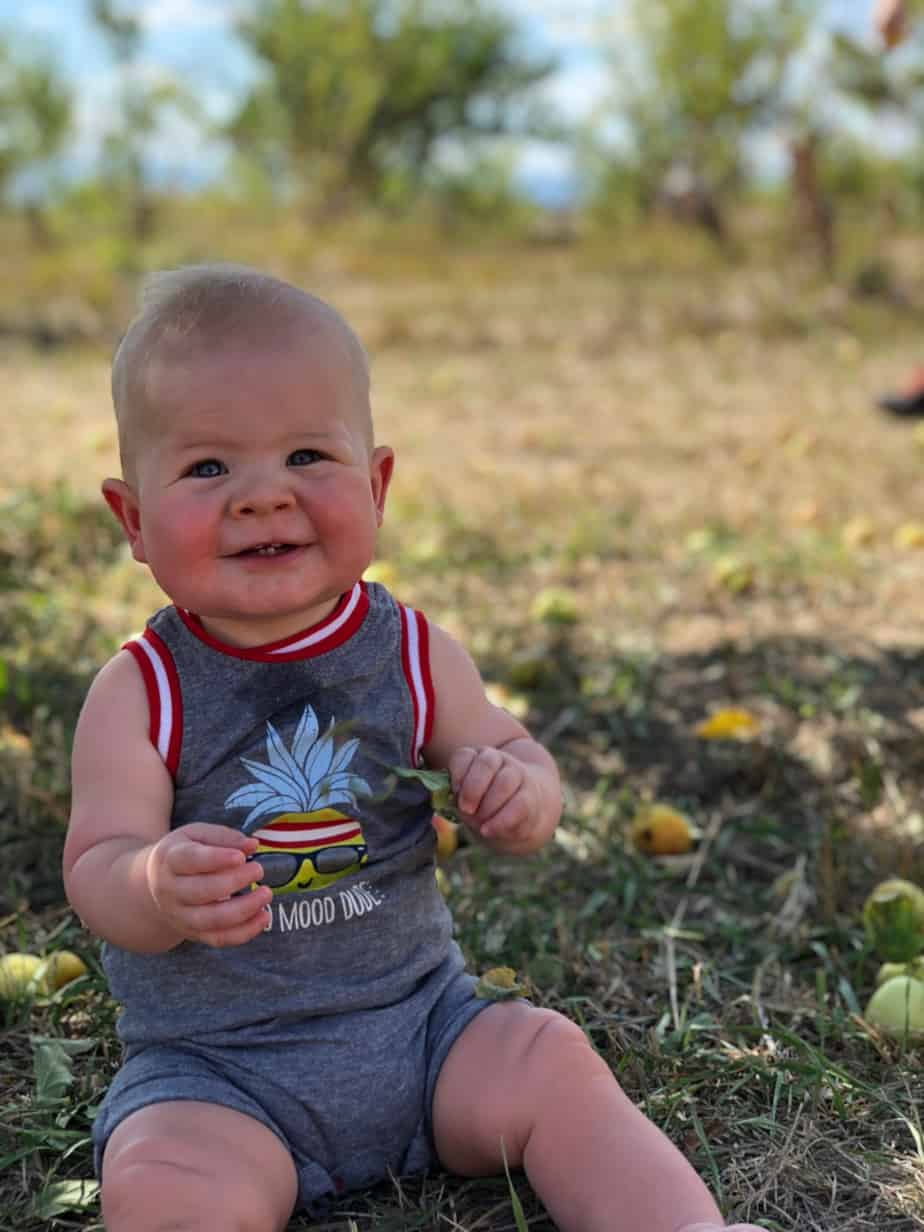 I was really craving some apple cider so after leaving the farm we drove down the road a short distance to another farm-Jenkins Farm who thankfully had a few half gallons of cider left. Armed with cider and apples and one tired little boy, we made the drive back home eager to smell the aroma of baked apples and fall in my kitchen.
To learn more about Happy Apple Farm click here.