Jump to Recipe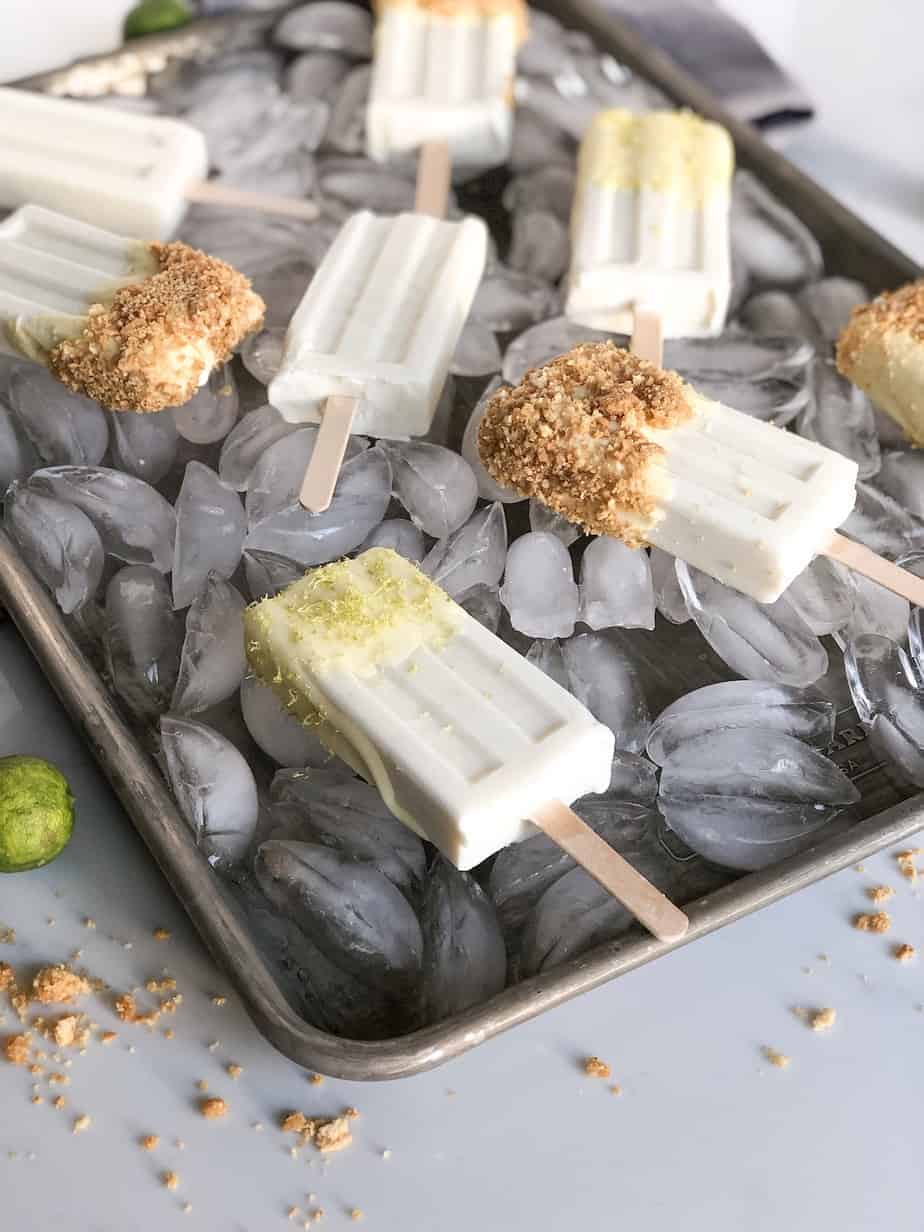 Summer had a late start here in Colorado and didn't quite arrive until late June. We had snow in late May, a good amount of rain in June and many 50 to 60 degree days. I think everyone in Colorado was ready for summer's arrival. Well, ask and you shall receive, July came with plenty of 90 degree days, great for poolside lounging. Days too hot to turn on an oven for sure. So enter the classic childhood treat, the popsicle. Key Lime Coconut popsicles to be exact.
Growing up, my family would vacation at a lake for a week every year in the summer. We would go with some other family friends who had kids around our age. One of our favorite ways to end each day after each family finished their evening meal was to go to the little office at our cabin resort to pick out a frozen treat. We would each spend out time gazing into the cooler and selecting our favorite treat. Feeling very adult-like, we got to put the purchase on our family's tab at the resort. One of my favorite treats to get was the strawberry shortcake popsicle. Remember the one with the cake crumb coating over the creamy popsicle? There was nothing better than that popsicle.
I decided to try to create a similar outer texture as that popsicle but with a decidedly more adult-like flavor. These popsicles are reminiscent of a key lime pie. Super creamy from the coconut milk, tart from the key lime juice and sweetness from the classic key lime pie ingredient-sweetened condensed milk.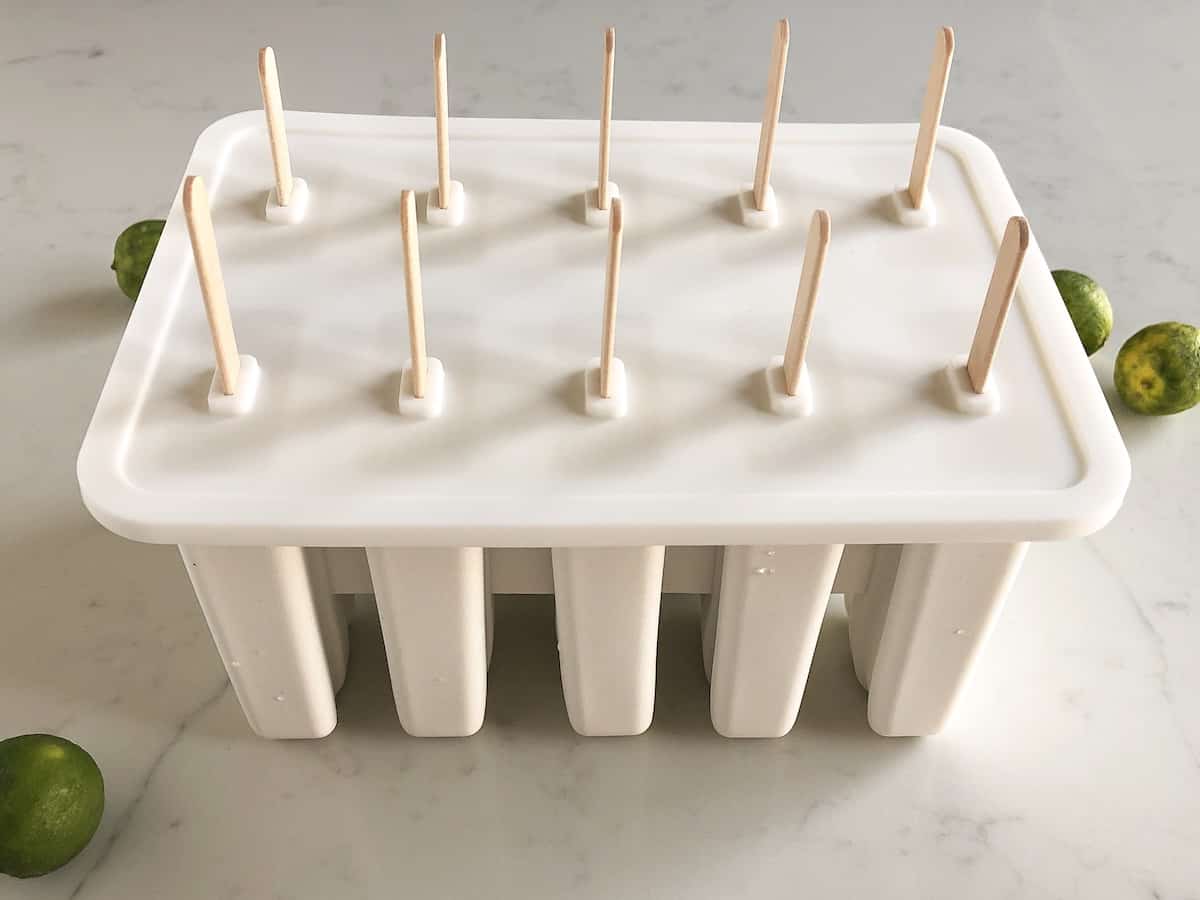 Only 3 ingredients, zero cooking and about 6 hours, and you have yourself a delicious frozen treat. I used these popsicle molds from Amazon. These key lime coconut popsicles are delicious on their own, but if you'd like to take it over the top (as I always do), then go a few steps further and add the white chocolate coating and graham cracker crumbs. It's like biting into a frozen slice of key lime pie and the best part is that it took about 15 minutes to pull together. Hope these help in the quest to stay cool this summer!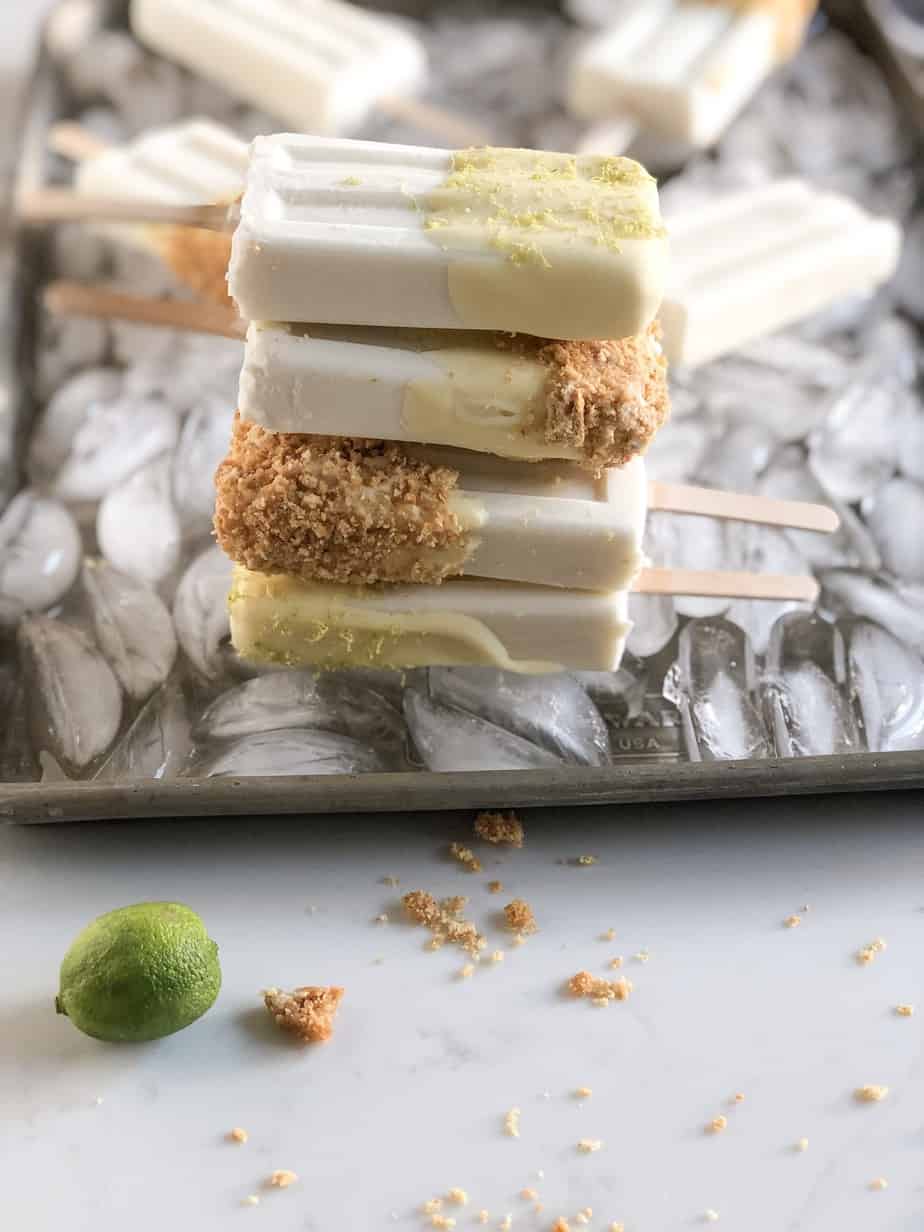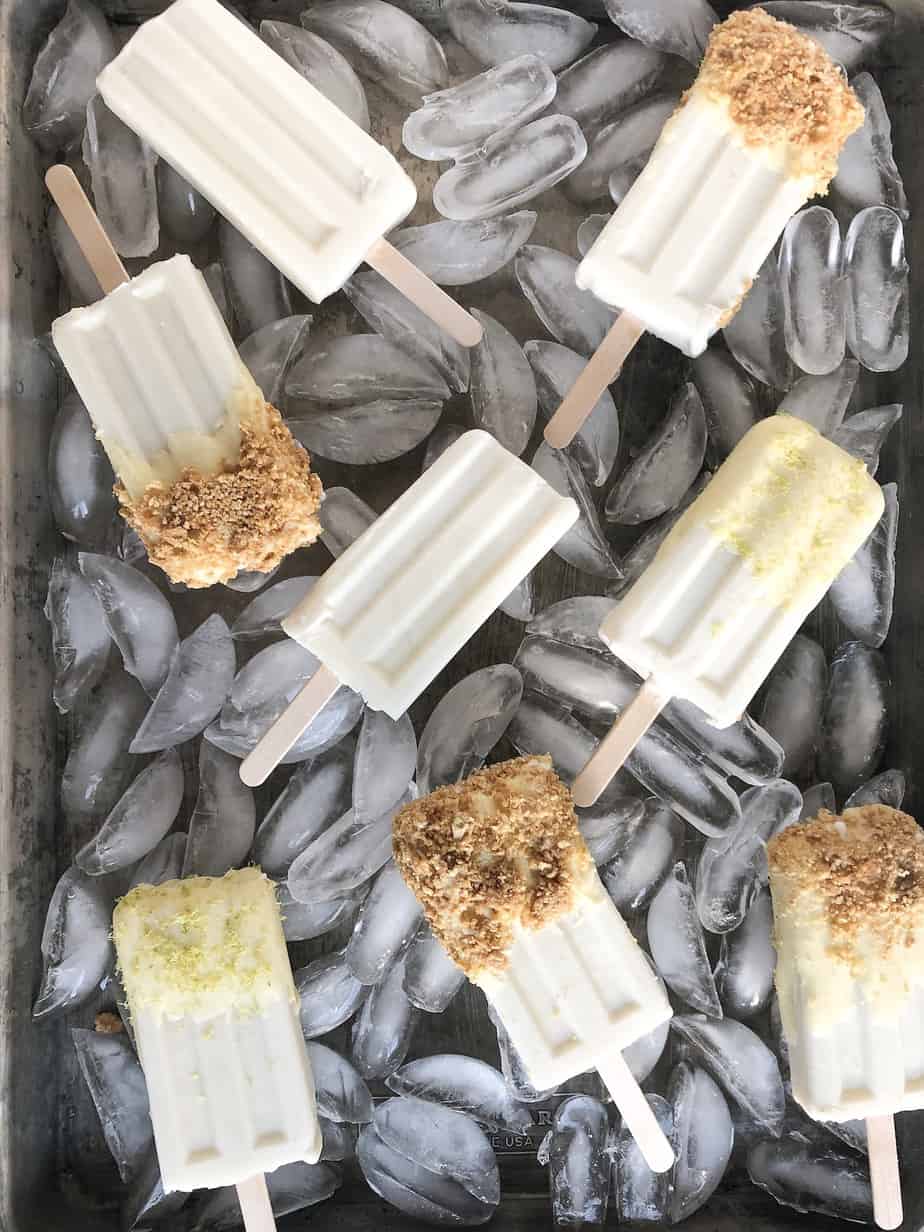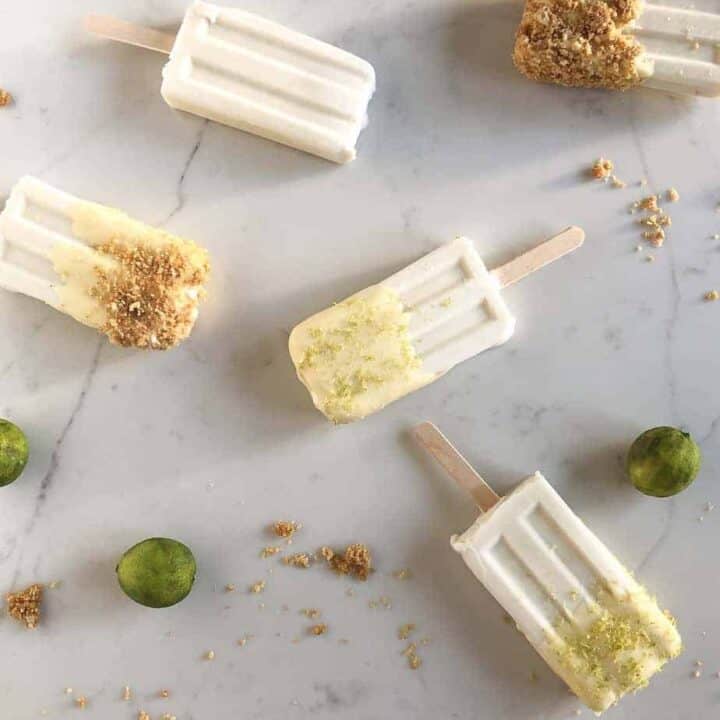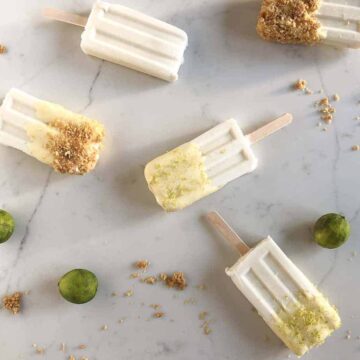 Key Lime Coconut Popsicles
These key lime coconut popsicles are super creamy from the coconut milk, tart from the key lime juice and sweet from the classic key lime pie ingredient-sweetened condensed milk.
Ingredients
1

13.5 oz can

coconut milk

full fat

1

14 oz can

sweetened condensed milk

¾

cup

key lime juice

10

oz

white chocolate, optional

like Lindt

2

tablespoon

coconut, canola or vegetable oil, optional

5

graham cracker sheets, optional
Instructions
Mix coconut milk, sweetened condensed milk and lime juice together in a bowl with a pouring spout. Pour the mixture into a popsicle mold and freeze upright in the freezer four about 6 hours or until frozen through. Unmold the popsicles by running hot water over the mold or placing the popsicle mold in a container of hot water for 15-30 second. Remove popsicles from the mold.

If desired, melt the white chocolate in a heat proof bowl in the microwave in 20 second intervals until completely melted. Stir in the coconut (or vegetable/canola oil) until combined. Transfer the melted white chocolate to a cup wide enough to fit a popsicle. Quickly dip as much of the popsicle as you desire into the white chocolate and shake off any excess. If desired, quickly roll the popsicle in graham cracker crumbs or sprinkle onto the white chocolate, pressing slightly to adhere.
Notes
Regular lime juice can be substituted for key lime juice if you can't find it or don't have the patience to juice a bagillion key limes. About 6 regular sized limes should yield about ¾ cup juice.
I used a half of this recipe for the graham cracker crumbs from my Nutella S'Mores Cake instead of regular crushed graham crackers as the coating over the white chocolate. It adds a little more texture than just the crumbs. You don't even need to bake the crumb mixture, which makes this added step even easier.