Jump to Recipe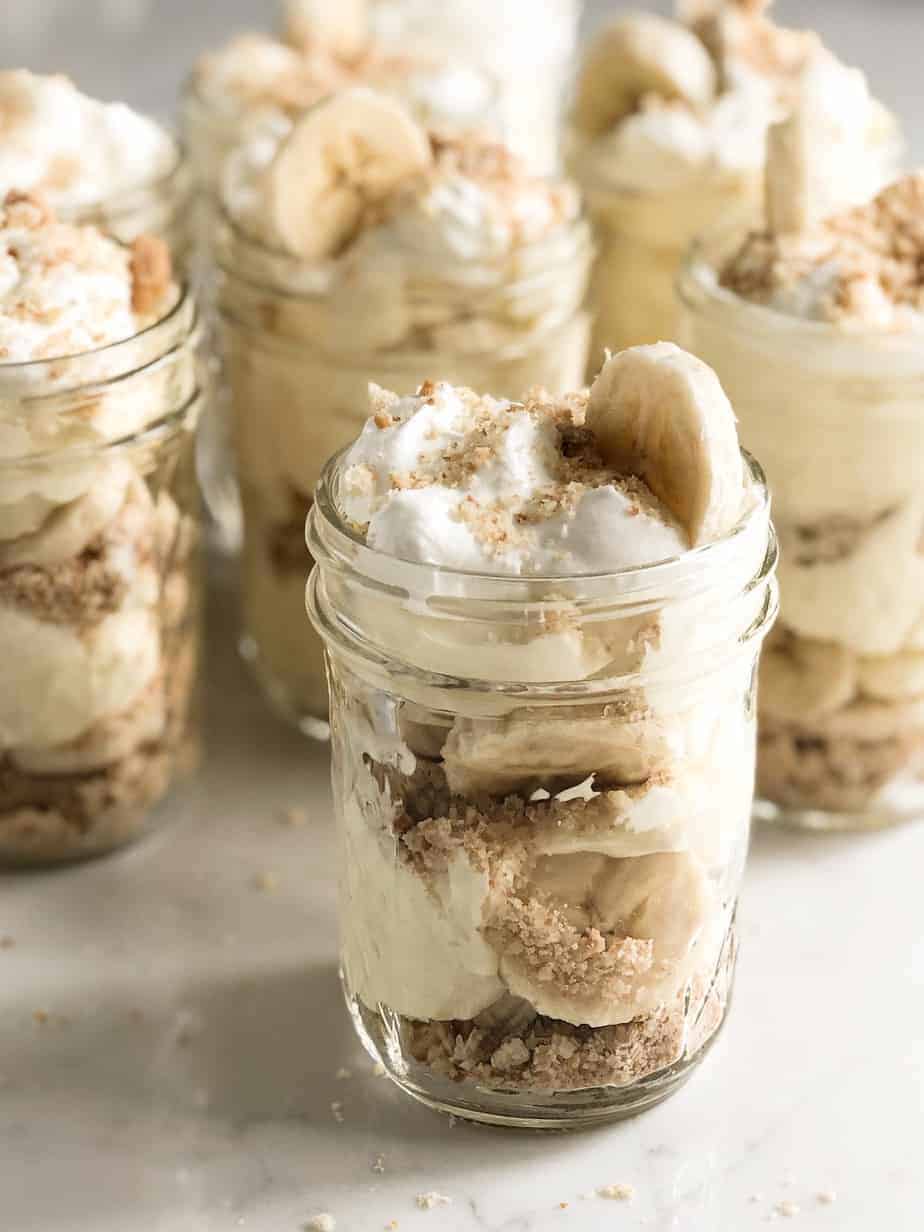 Have you ever traveled with a toddler? This new-to-me world is rated up there with dental work and Mondays. Gone are the days of binge watching The Real Housewives and sipping a glass of wine (or even water for that matter) due to a squirmy toddler on my lap. With a 25 lb toddler taking up all my personal space, plane travel is purely an unenjoyable means to an end.
My most recent trip was a solo one with Finn. At a pediatrician appointment prior to this flight, the only advice I was given was to not give him Benadryl. Well shoot, was he reading my mind? Kidding...I had not considered Benadryl yet. I was super prepared for this flight with snacks galore, new toys, and a hope and prayer of getting an empty seat next to us.
Fast forward to waiting in an airport bathroom with about 75 other anxious passengers during an hour long tornado warning upon getting through airport security and then being delayed 4 hours. With a new boarding time of 10pm and a nice lady who offered to carry on my bags, I boarded the flight with a sleepy baby and crossed fingers. The sleepy baby decided I was too much in his personal space and did alligator death rolls upon my lap half the flight trying to get comfortable. During one special moment of screaming, I hit a low about 2 hours in, glaring and saying choice words to a lady staring at us 2 rows ahead. We finally landed around 1:30am and my sweet husband was told not to talk to me during the 40 minute ride home. Let's hope our summer vacation flights go better.
What does this have to do with banana pudding you may ask? Nothing really except I would rather be eating this creamy, sweet and crunchy pudding confection or even doing the dishes after making this dessert rather than fly solo again with my son. Well let's get into these cute personal desserts, shall we?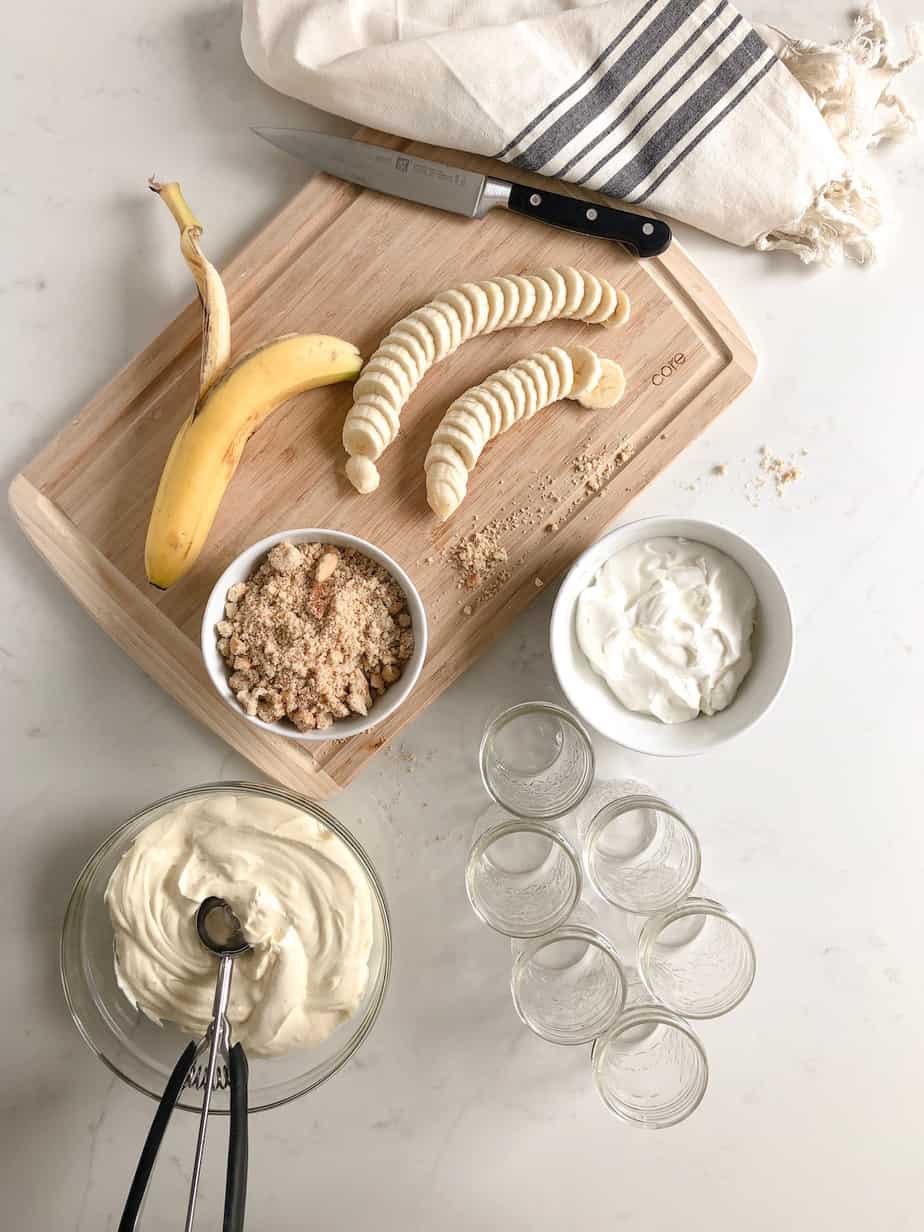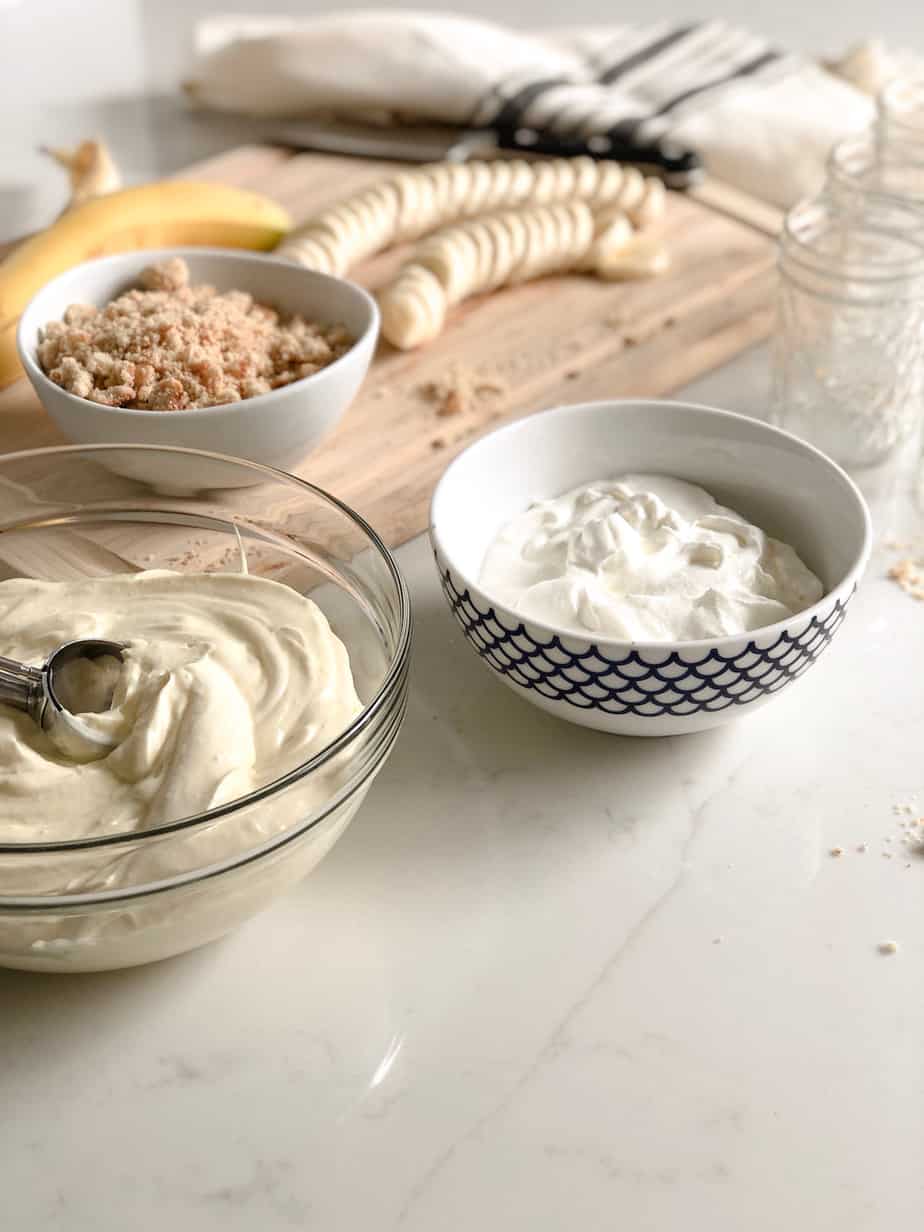 These pint sized banana pudding mason jars come together super quick and involve no baking! Great for a hot summer day when you don't want to start an oven. They start with a boxed vanilla pudding base fancied up by the addition of mascarpone and lightened up by folding in freshly whipped cream. This all gets layered with crushed shortbread cookies, fresh banana slices and then topped with sweetened whipped cream. If you use mason jars for these, you can even pop the tops on the mason jars and make these super portable to parties or a picnic. I hope you enjoy! And if you have tips for flying with active toddlers, send them my way!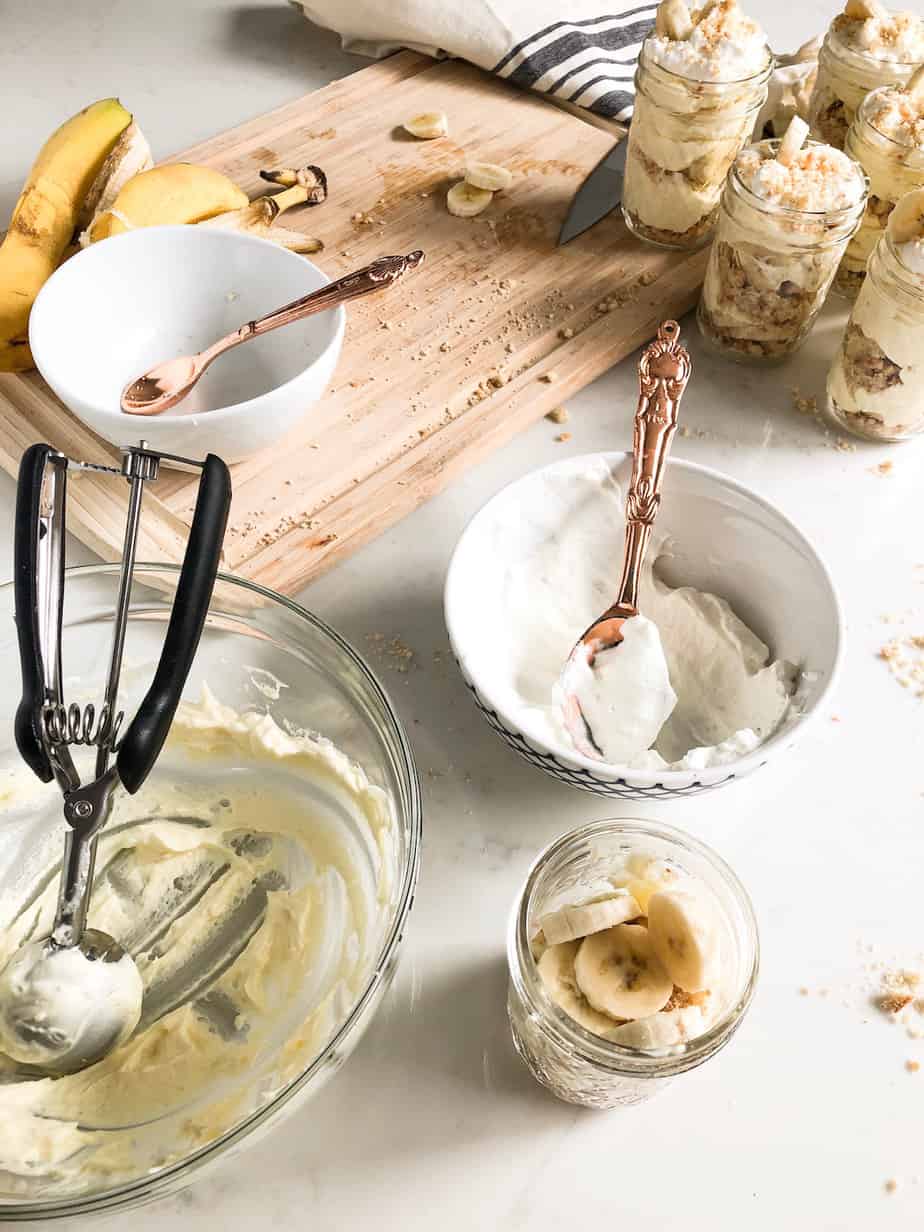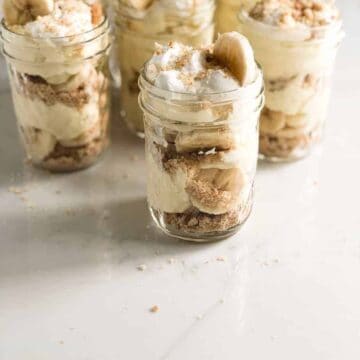 Banana Pudding Mason Jars
Vanilla mascarpone pudding layered with crushed store bought shortbread cookies, fresh bananas and topped with fresh whipped cream.
Ingredients
3

bananas

sliced

2

packages

shortbread cookies (like Pepperidge Farms)

1

5oz box

instant vanilla pudding

2

cups

milk

2% or whole

1

8oz container

mascarpone cheese

1

14 oz can

sweetened condensed milk

2

cups

heavy whipping cream

divided

2

tablespoon

powdered sugar
Instructions
Place the shortbread cookies in a plastic zip top bag and crush using a can or
rolling pin.

In a bowl, combine the milk and instant pudding and mix well. Using a stand mixer
or hand mixer, combine the sweetened condensed milk and mascarpone and beat
until smooth.

In a separate bowl, whip one cup of heavy whipping cream to soft peaks and then fold
into the mascarpone mixture. Combine the mascarpone mixture with the vanilla
pudding and mix until smooth.

In the same bowl used to whip the heavy cream, whip the remaining cream with 2
tbsp of powdered sugar until stiff peaks form.

Using 8 oz mason jars, sprinkle about a tablespoon of shortbread crumbs on the bottom
of the jar. Next top with 4-5 slices of fresh banana and then 1 heaping
tablespoon of the pudding (I use a cookie scoop to do this). Repeat layers once
more and top with sweetened whipped cream, some more cookie crumbs and a sliced
banana.
Notes
Adapted from Paula Deen.
If you don't have individual mason jars, you could make this in a glass bowl or trifle dish instead of individual desserts.